Living Your Design
A foundational course of the Human Design System, with Jakub Stritezsky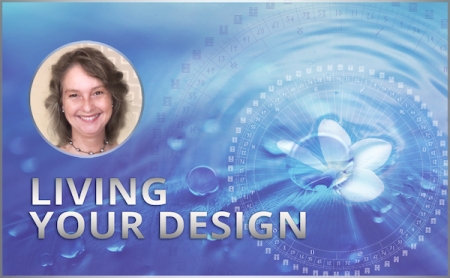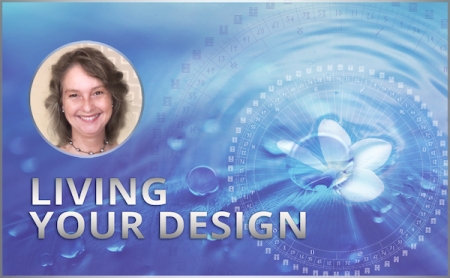 October 24th - December 12th, 2018
- Over 10 hrs of lessons (in member's area of the web) 
and 7 x 90 min classes (live online)
- Students will get access to Lesson 1 on October 24th, 
the first online class will be on October 31st. 

Human Design can describe your gifts and strengths. The Living Your Design course helps you to dive deeper into your design with the support of an experienced guide and get a better understanding of how it all translates into your everyday life.
You can
- read student's feedback
- watch Jakub's Introduction to Human Design  on YouTube

This is your opportunity to:
- Meet a self-empowered part of yourself, which is usually hidden
- Discover energy that operates in your natural state of being (four Types and their Strategy)
- Tune in and listen more carefully to your voice of truth (personal Authority)
- Explore the nine energy Centers and learn to move between them
- Awaken to your Hero's Journey & find your empowered path.
The nine energy Centers in the Human Design bodygraph are organs of perception. Each allows us to experience a certain area of human life. For example, the Ego or Heart center is the gateway to the material world, provisions, sustenance and will. The G-center is about direction, love and identity and the Solar Plexus about desires, feelings, moods and relational intelligence. This course explores each of them in depth.
The white (undefined) centers in our chart show where we are open to the outside world, taking in information and energy. Here we tend to develop a conditioned way of functioning. We can transform these habits by using specific strengths, defined in our chart. By relating to the openness within us from a place of stability (Strategy and Authority), we can re-establish a healthy relationship with these areas of our life that previously conditioned us. 
Deep down, we know there is more to life, to ourselves and to our potential. Instead of being a victim of conditioning, this is an opportunity to ground and expand your understanding of Human Design mechanics. An opportunity to make concrete steps towards manifesting your gifts and talents. To be more present in the world and become a hero of your own story.
Classes, when well structured and presented, support you to apply your unique talents, while facilitating the process of de-conditioning. Your experiences will come alive through simple, yet powerful techniques and sharing. You will get in touch with our inner wisdom, rather than just learning something mentally.

All classes are recorded and you can replay them just as they happened in real time.
---
Listen to students sharing their experiences & observations to get a feeling for the atmosphere in the class. You can hear Maile (from the beginning), Stefan (from 2:06), Mattise (from 4:52) and Diane (from 7:08).
And here you can listen to Genoa Bliven's interview with Jakub about the LYD course (from 6/2015). 
---
ONLINE CLASSES
- CLASSES run on Wednesdays at 8 am PST / 11 am EST / 3 pm GMT / 5 pm European.
- Length is 90 min
- We meet through Zoom, which is super easy to use.
- It's OK to miss a class, as all are recorded as video & audio. You can replay them through member's area of the web or download the audio.
COURSE CURRICULUM
Introduction to the Human Design System, nine energy Centers, four Types and their Strategy, inner/personal Authority and your individual process of living your design in everyday life.
ABOUT YOUR TEACHER
Jakub is an experienced Human Design professional and teacher. For the past five years, he has been leading live Human Design courses & workshops and has guided almost 350 students through Living Your Design course. During that time, he has also been organizing live workshops with Genoa Bliven and assisted him on all levels of the Human Design general and professional training. You can read more about Jakub here. 
STUDENT RESOURCES
Human Design America is publishing a special collection of "Commentaries on Living Your Design" by Genoa Bliven. Genoa founded The Human Design School in America for Ra Uru Hu and is head teacher there. He is one of the leaders of Human Design worldwide. The "Commentaries" are filled with key information for your Living Your Design process, transmitted by Genoa in his talented and unique way. The only way to get the Commentaries is by signing-up for the LYD course (below).

YOUR INVESTMENT
Early bird price: $297
Regular price: $350 (from October 20th)
Payment arrangements, such as paying in 2 monthly installments, can be made on individual & personal basis. Please email Jakub for the arrangement.
REPEATING STUDENTS AUDITING FEE
Students who have already taken LYD before are most welcome to participate. Your investment is $ 147 and includes the "Commentaries on Living Your Design" book by Genoa Bliven. To sign up, please This email address is being protected from spambots. You need JavaScript enabled to view it..

If you have any questions, are a repeating/auditing student or need payment arrangements, please write to Jakub at This email address is being protected from spambots. You need JavaScript enabled to view it..

---
October 24th - December 12th
Class Time: 8 am PST / 11 am EST
Price: Earlybird price $297