Rave Cartography
With Jakub Stritezsky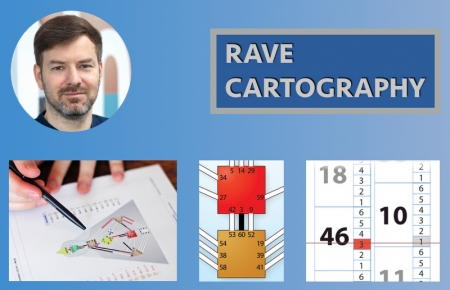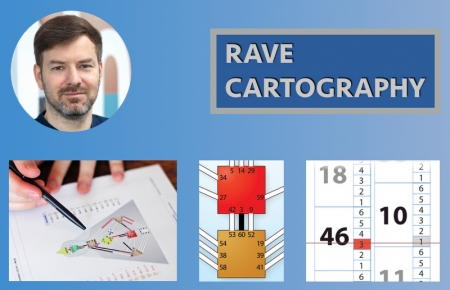 October 30th - December 17th
14 lessons (over 28 hrs of video/audio) & 7 live classes (online)
FIRST ONLINE CLASS IS ON NOVEMBER 5TH
Topics covered in the course:
- Channels and the energy movement within the Bodygraph
- Profiles, eight role gates (profiling gates) and their lines
- Angles of the Incarnation Crosses
- Alignment with Profile
- Design dilemmas and their resolution
- Keynoting practice (the art of chart reading & interpretation)
Watch the Open House recording - 60min intro presentation about the course.
You can read student's feedback
EACH CLASS & WORKSHOP WILL BE AVAILABLE AS VIDEOS (+ MP3 DOWNLOADS) IN THE MEMBER'S AREA OF THE WEB. IF YOU MISS IT, YOU CAN ALWAYS GO BACK TO IT.

In Rave Cartography, we enter the quantum world of channels and profile, which opens up a deeper dimension of Human Design study and practice. The foundations necessary for this exploration have been laid in the LYD and Rave ABC courses. Now we begin to look at the powerful forces, strengths and capacities, which are to be lived out through Type and Strategy.
Channels are the foundation of Type, Strategy and Authority. They are our built-in gifts and capacities. As children, we knew we have these essential qualities and are here to express them. We will explore each of the channels, how they function within the flow of the bodygraph circuitry and meet the centers from a new and empowering perspective.
With Rave Cartography, our work with keynoting progresses to a new level. We learn to see the bodygraph as one integrated functioning whole. We get to experience and practice a powerful keynoting technique called Proactive Overview (aka the Super Hero Profile). This gives us a deeper sense of our path and/or allows us to empower others in simple and direct ways. Our intention is to strengthen our energetic alignment with Profile, find the resonance with our mythic purpose, and emerge in the world as ourselves.
In Rave Cartography, we are in a position to synthesize our whole study so far. We will deepen the understanding of inner gifts and how people can rely on them to move through deconditioning to self-expression. We will see the profound potential of openness. We will demonstrate how this knowledge provides a foundation for readings and responsible counseling - skills that are further developed in the Professional Training.
This course facilitates not only a shift in student's relationship with Human Design, but also their own process of deconditioning.
---
CLASS TIME & CLASSROOM
Tuesdays at 8 am PST / 11 am EST / 3 pm GMT / 5 pm European. Class length is 2 hrs max.
ABOUT THE TEACHER
Jakub is an experienced Human Design professional and teacher. For the past five years, he has been leading live Human Design courses & workshops and has guided over 350 students through Living Your Design course. During that time, he has also been organizing live workshops with Genoa Bliven and assisted him on all levels of the Human Design general and professional training. You can read more about Jakub here.
YOUR INVESTMENT
Early bird price: $747
Regular price: $847
Auditing fee: $327 / $427 - for students who have already taken RC before with HDA / with another teacher
Contact Jakub for payment plan (paying in 2 or 3 installments), or with any questions, at This email address is being protected from spambots. You need JavaScript enabled to view it. 
---
October 30th - December 17th
Class Time: 8 am PST / 11 am PST
Prerequisites: Foundation Reading, LYD & Rave ABCs
Price: $847 Early bird: $747